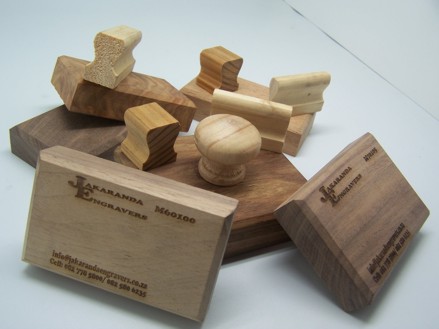 This range of wooden stamps is custom made and is exclusive tu us here at Jakaranda Engravers. The wooden stamps was developed as we got requestes fro customers and retailers for a range of wooden stamps. These wooden stamps are used in different sectors of our business partners.
The range of the wooden stamps has only 10 diffrent sizes at the moment, but we can make or add more as we get the requests from customer for the sizes.
Please feel free to ask us to customize a stamp for you and we can forward you the quote to you with a proof.


Wooden Stamp 20 x 80mm


Wooden Stamp 90 x 108mm


Wooden Stamps 25 x 25mm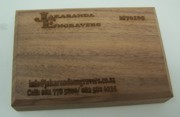 Wooden Stamp 70 x 105mm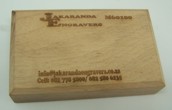 Wooden Stamp 60 x 100mm


Wooden Stamp 45 x 70mm