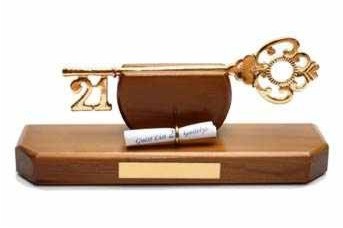 We do supply a range of 21st Trophies that is made custom or standard for you. The 21st Trophies we make are from Perspex, Wood, Wood and perspex, Glass and a few other materials.
So if you have a need for something different you are at the right place to get what you need or want.
21st Trophies has tend to become expensive but with us you may find something for your budget!
Have a look at our trophies and mail us if you have questions on our range of 21st Trophies.
We also supply 21st lose keys to Resellers, so please contact us.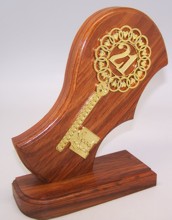 Gold 21 Large
{{item.currency}} {{pricing}} - Out of Stock

Add to {{item.cart_name}} for {{item.currency}} {{pricing}} {{item.currency}} {{item.normalPrice}}
{{added}}
Continue To Checkout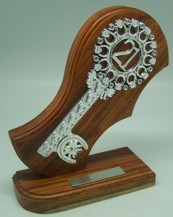 Silver 21 Large
{{item.currency}} {{pricing}} - Out of Stock

Add to {{item.cart_name}} for {{item.currency}} {{pricing}} {{item.currency}} {{item.normalPrice}}
{{added}}
Continue To Checkout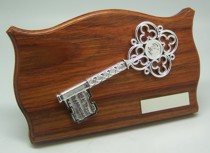 Silver 21 Horizontally Large
{{item.currency}} {{pricing}} - Out of Stock

Add to {{item.cart_name}} for {{item.currency}} {{pricing}} {{item.currency}} {{item.normalPrice}}
{{added}}
Continue To Checkout