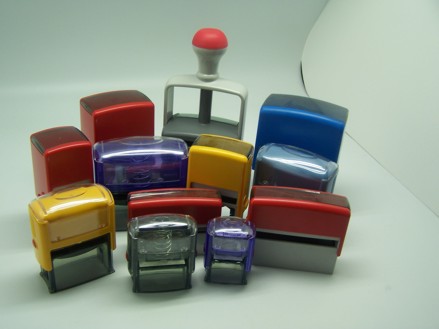 We make a big range of Self Inking Rubber Stamps. There are different size's of Self Inking Rubber stamps that you can order from us. The most inportant thing to remember when ordering a Self Inking Rubber stamp is that, the easier the information is the better the self inking Rubber stamp will show your detail. Meaning that if you would like a fancy font on the rubber stamp your detail may not show that nice after being stamped by the self inking Rubber Stamp.
We do supply a range of stock stamps that are also Self Inking Rubber Stamps.
You will see that we make custom wooden stamps in house so please feel free to ask us about them.
Please look at the range of Self Inking Rubber Stamps with there sizes and let us know if you need some more help!