Gallery
Welocome to our Product Callery!
We will be adding to this gallery every day so that you can see the different materials and products we are able making and working with.
Please let us know what you think of the products and even beter contact us to make your special gift or product!
Hoping to here from you soon!
Wooden Designs
Trophies
Stainless Steel Engraving
Medals

---
Wooden Designs
Wooden Custom Products
Here you will find products made from kiaat, pine, rose wood, aok,bamboo and even 3mm and 6mm MDF wood.
We hope you enjoy them and tell your family and friends to visit us here and on facebook!
Maybe we can show your custom design here soon?
Trophies
Custom Trophies
We make a large range of thropies. Customers normally request the size, materiaal and mixed items with the name plate when ordering a custom trophy from us.
You may need one and not see it here so let us customize it for you and show it to our clients for more ideas!
Stainless Steel Engraving
Stainless Steel Engraving
We engrave on a number of stainlss steel products. Mugs, knifes, pins, dog tags and many more. Feel free to ask us about engraving on stainless steel.
So have a look and see what we have done for gifts and more!
Medals
Medals Range
We supplie a range of medals mde from different materials. The materials maybe metal zinc, perspex, wood, stainless steel and even brass.
The range cost from buget to spesia expensive all depending on size and thickness and this you may need to ask as you make your choice.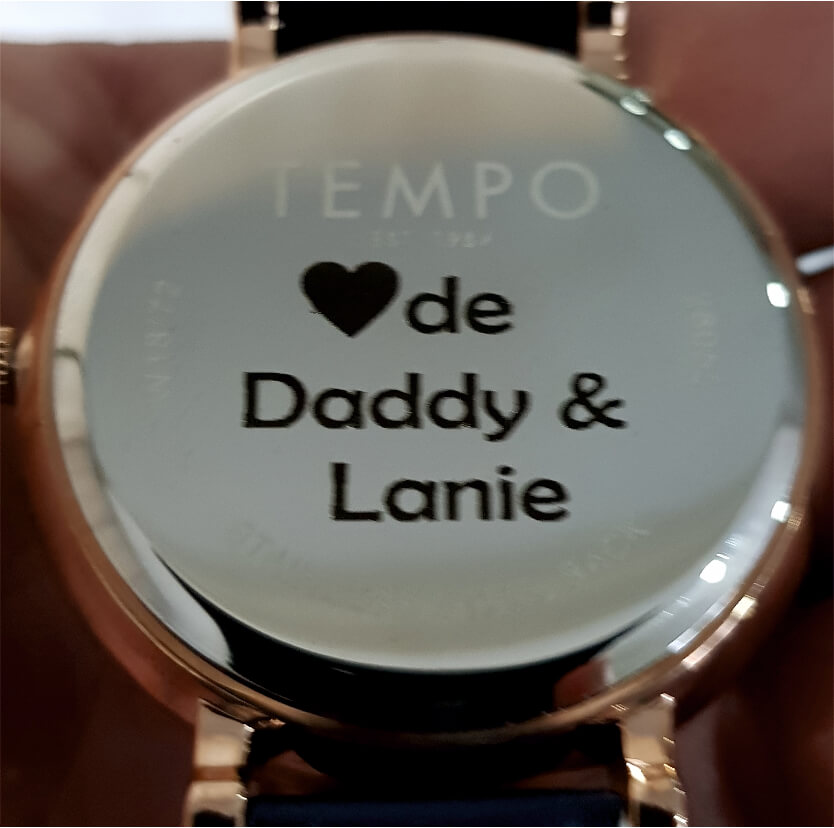 The Fibre engraving stle is where no past are used and engraving happens where the fibre crystal changes the metal mostly stainless steel to black, brass to n brown color and aluminuim to white.It also engravers white on to black perspex and grey on white ABS.
You will love this on your gift.